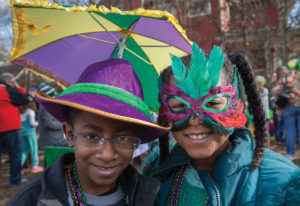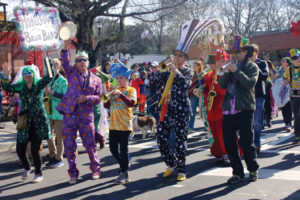 Laissez les bons temps rouler (Let the good times roll)!
The Mead Road Mardi Gras parade and party will be held Saturday, February 10th from 1pm-6pm. The parade line-up happens at the 4/5 Academy at Fifth Avenue in Decatur and the parade steps off at 1pm.  After marching through Oakhurst Village, the fun continues at The Imperial with live music, Cajun cuisine and kids' activities. All of the CSD elementary schools are marching in the parade! If you'd like to form a "krewe" to join in the fun, click here to register.

All funds raised by Mead Rd. Mardi Gras are donated to the Decatur Education Foundation to fund music and arts grants for City Schools of Decatur. To make a donation to support the Mardi Gras efforts and fund music grants, click HERE (make your donation and write "Mardi Gras" in the comments).