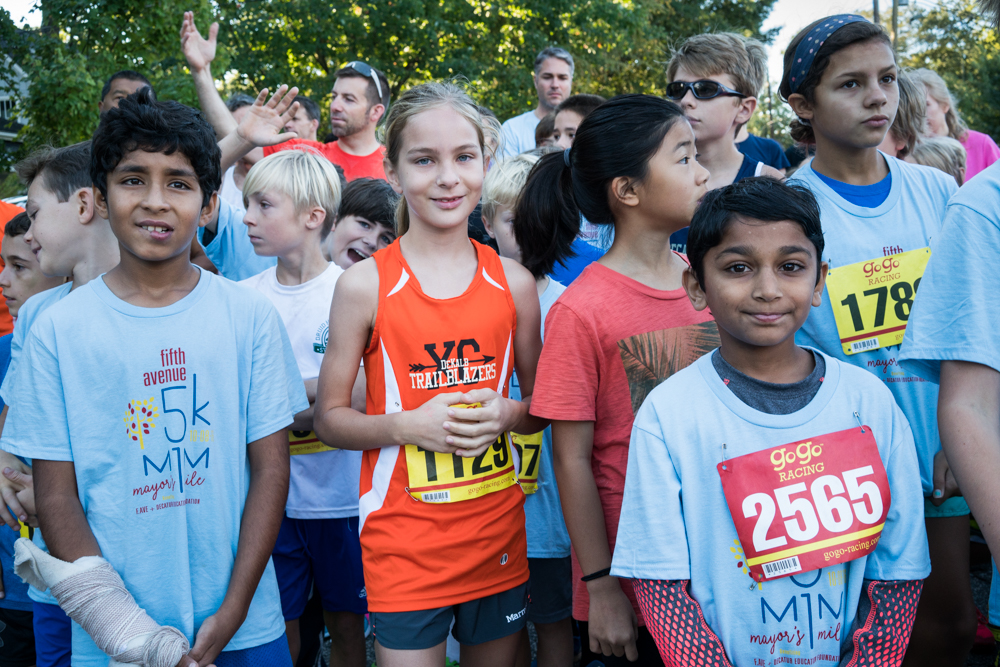 Lace up your shoes and come enjoy a healthy and family-friendly morning while running or walking the 5K starting at 9am at the 4/5 Academy at Fifth Avenue (F.AVE). Then jump into the Mayor's Mile event starting in the Oakhurst Village at 9:45am with city leaders and former Decatur Mayors. Stay to enjoy the post-race party and awards afterward.
Proceeds will benefit programs and enrichment opportunities offered by the F.AVE PTO and the Decatur Education Foundation. 

This event will take place rain or shine and is part of the Team Decatur Grand Slam of 

Fitness series.

Tips for Registering:

Click "Join a Team" to be part of the F.AVE classroom competition. Any runner can join a team, just enter the home room teacher's last name.

Registration for the 5K also includes participation in the Mayor's Mile. Participate in both events for the single registration fee! 

All ages and abilities are welcome in the Mayor's Mile. Yes to strollers and no to pets. Walk, run, skip or hop to the finish alongside city leaders. The  mile is not chip-timed.

Any CSD student in need of a scholarship number should contact the DEF for assistance with registration.