Honor a CSD Teacher with a Donation and Choose your Yard Sign!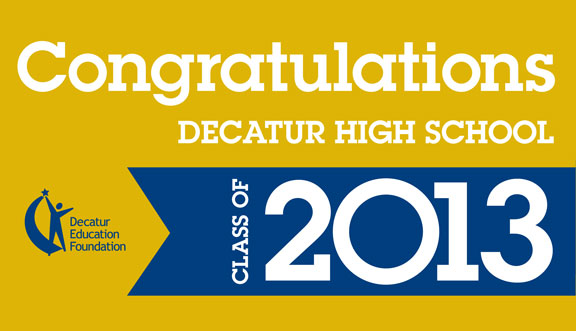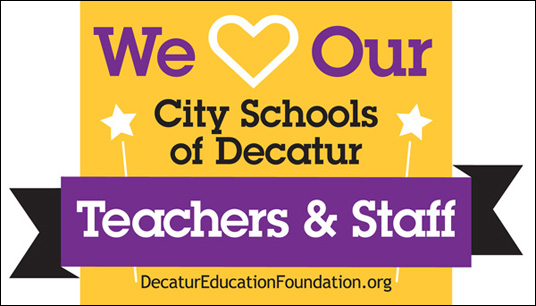 Looking for a great way to recognize and thank your favorite teachers? Consider a donation to Decatur Education Foundation in their honor.  Honor one teacher or staff person for $20 or make a gift of $50 to honor 3! Your donations directly fund programs that support teachers!
When you donate:
Your tribute message for the teacher will be posted on the special tribute page here on the DEF website.
Your teacher honoree will be notified and given a link to the tribute message on the website
You will receive the yard sign of your choosing.
Order and pay by check or cash at the DHS Main Office OR, pay ONLINE here at DecaturEducationFoundation.com. Just click on the "Donate Now" link to the right of this page and make your payment with a credit card. It's fast, easy and secure. Be sure to include the name of teacher(s) being honored and address where you would like the yard sign delivered. Signs will be delivered in May.